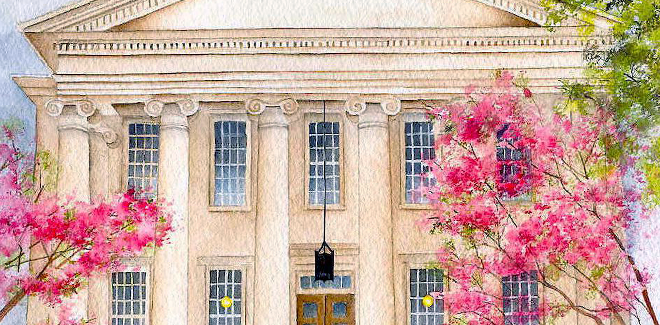 Watercolor by Kathleen S. Howell. NOTE: The courthouse pictured may be historic and not necessarily the county's operating courthouse.
Centre County
Frequently Asked Questions
‌

How do I apply for child support?

To apply for child support, file a petition for support at the Domestic Relations Section (DRS). Petitions can be obtained at the DRS office. Completed petitions are filed with the court and requests for earnings of both parties are made of respective employers. Files are then referred to a hearing officer to schedule an initital conference. For more information, visit the Centre County DRS website.

‌

How do I pay court costs & fines?

All court fines and fees can be paid online using the Pennsylvania Judicial System's PAePay service.

‌

How do I file divorce, custody or child support documents?
‌
Resources for Centre County
‌