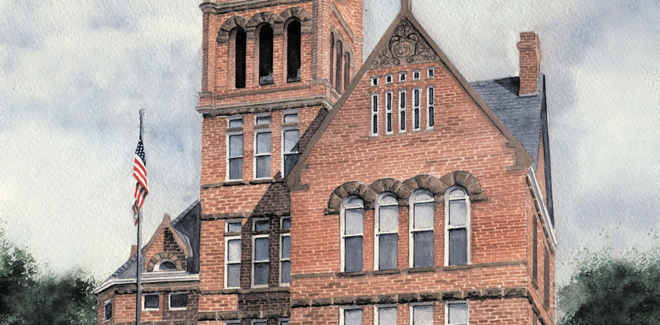 Watercolor by Kathleen S. Howell. NOTE: The courthouse pictured may be historic and not necessarily the county's operating courthouse.
Columbia County
Frequently Asked Questions
‌

How do I apply for child support?

For information about child support and how to apply, visit the PA Child Support Program website or contact Domestic Relations at 570-387-8870.

‌

How do I pay court costs & fines?

All court fines and fees can be paid online using the Pennsylvania Judicial System's PAePay service.

‌

How do I file divorce, custody or child support documents?
‌
Resources for Columbia County
‌