News
Pennsylvania Commonwealth Court Reacts to Passing of Pa Supreme Court Chief Justice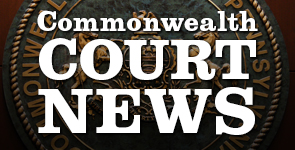 News Article
October 01, 2022
Following the news of the sudden passing of Pennsylvania Chief Justice Max Baer, Commonwealth Court President Judge Renee Cohn Jubelirer released the following statement expressing thoughts and condolences on behalf of the Commonwealth Court.
According to an announcement by the Supreme Court of Pennsylvania, Chief Justice Max Baer passed away unexpectedly at his home near Pittsburgh overnight. He was 74 years old.
"The judges of the Commonwealth Court share in the grief of our colleagues on the Supreme Court at the tragic loss of Chief Justice Max Baer.
"His impact on the judiciary is immeasurable and marked by his moral courage and untarnished reputation for fairness, honesty and integrity. The Chief personified all that is good about the work and the role of the courts, focusing his life's work on meeting the needs of children and their families.
"Chief Justice Baer was a mentor to so many, who will now go forward and work to carry on his legacy. Our thoughts for peace and healing go out to his family, friends, and colleagues as they mourn his passing."
###
Media contact: Stacey Witalec, 717-877-2997