News
Learn about Pennsylvania courts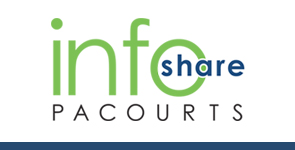 News Article
October 21, 2016
The Pennsylvania court system is structured like a pyramid with the Supreme Court at the top. The entry level into the court system for most Pennsylvanians is at the bottom of the pyramid through the Courts of Limited Jurisdiction.
The infographic below provides an overview of how Pennsylvania courts are organized and the kinds of work they do. Reporters are encouraged to use the full graphic or parts of the graphic by downloading a high-resolution version.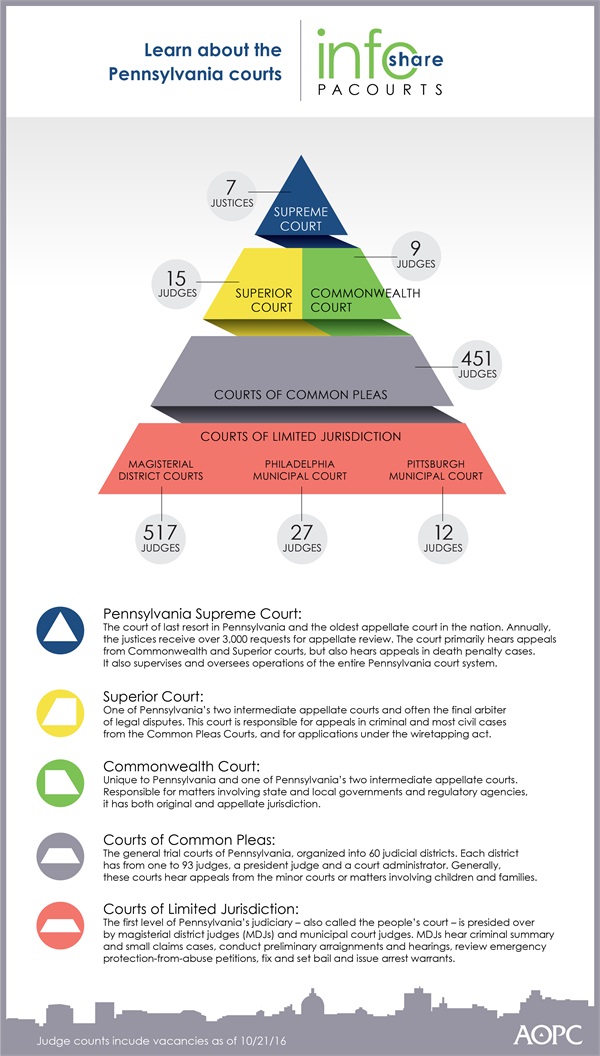 PA Courts InfoShare is a bi-weekly product of the Administrative Office of Pennsylvania Courts (AOPC) that visually highlights the work of the courts with interesting data and statistics obtained through the judiciary's case management systems, interactive dashboards and other research. Reproduction is permissible with source cited.
##
Media contact: Kimberly Bathgate, 717-231-3331