News
PA Courts infoShare in review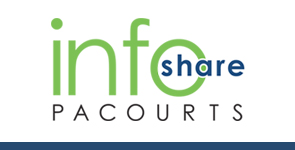 News Article
February 09, 2017
PA Courts InfoShare is created by the Administrative Office of Pennsylvania Courts to visually highlight interesting information about the courts and data captured by the Judicial Computer System.
Over the past year, infoShare topics have ranged from protection from abuse, distracted driving, traffic citations and top criminal convictions.
Highlights of infoShare can be found in a new video produced by the AOPC or can be downloaded in a pdf version. Full versions of infoShare can be found at http://www.pacourts.us/news-and-statistics/media-resources. Reproduction is permissible with source cited.
Click image to view video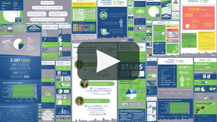 Click image to download pdf version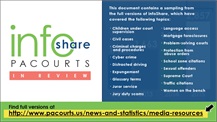 Media contact: Kimberly Bathgate, 717-231-3331